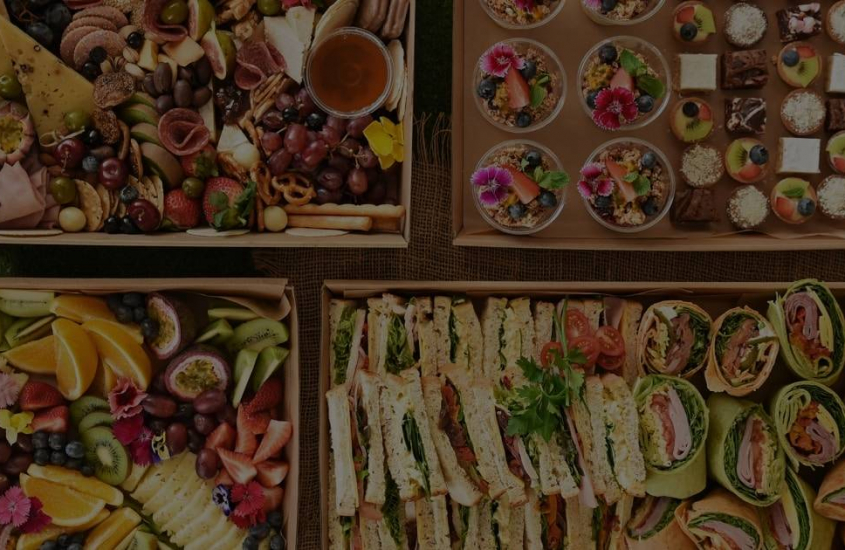 Remember the old double tier tea trolley that your grandma had sitting in her lounge room that was filled with doilies, antique crockery and those little collectable spoons hanging on the wall? We do! That old tea trolley was actually what corporate catering used to look like waaaaaaaaaay back when…we are talking WWII way back when. Tea Ladies were a thing and they used to trundle along with their trolleys from cubicle to cubicle with tea, coffee, cakes and biccies. Too retro cute for words really….but oh my, how corporate catering has changed!
Today the corporate breakfast or lunch is no longer a time to make small chit chat and talk about the weather. In a world riddled with tribes, kanbans and agile, and inundated with techs, disrupters and start-ups, the boring breakfast and lunch meetings have now become thriving idea hubs. And what gets creative juices flowing best at work??….Great food!
The My Alter Ego Team has been privileged to cater for an incredible range of corporate companies who realise that getting the best ideas out of their people needs the best food presented in a way that says, 'we care about you and we are going to show you we care with this amazing spread!" We think food and catering done right is a brilliant way to show your people you care….and we've seen first-hand that one of the best way to an employee's heart is through their stomach!
As corporate branding becomes even more important to organisations looking to impress, deliver Instagram worthy product launches and seal killer deals, we've seen a rise in event planners and executive assistants expecting the crème de la crème of corporate catering, which we deliver time and time again. Our grazing platters have raised the bench in corporate catering because they offer not just an uber cool look to your event, they are loaded with a huge array of locally sourced delectables (yep….we just made that word up) for your people to nibble, munch and devour their way through as they socialise, schmooze and incubate ideas and strategies.
The My Alter Ego team are expert level in delivering incredible catering experiences for the corporate world. You will be wowed, your team will feel loved, and your clients won't know whether to shake your hand for arranging such a great event or use that free hand to fill another plate!
xoxoXo
The My Alter Ego Team
Emmanuel Diacos
Emmanuel Diacos
2018-06-28 12:13:32
2022-02-14 22:21:29
The new 'in' place to be seen – Your next corporate lunch!