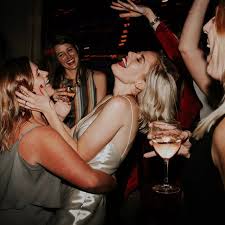 There's an undeniable charm in hosting a party right in the comfort of your own home. The familiar surroundings, the personal touch, and the warm ambiance all contribute to an unforgettable experience. Whether you're planning an intimate dinner, a lively game night, or a full-blown celebration, this blog will guide you through the best ways to host a party at home, ensuring a fantastic time for you and your guests.
Plan with Purpose!
Every successful party begins with a well-thought-out plan. Start by defining the purpose of your gathering. Is it a birthday celebration, a casual get-together, or a themed event? Determine your guest list, the party's atmosphere, and any special requirements. Creating a clear vision from the outset will help you make informed decisions as you move forward.
Choose a Theme 
Selecting a theme adds an extra layer of excitement to your party. Themes can range from simple color schemes to elaborate concepts. Whether it's a retro '80s bash, a tropical luau, or a classy black and white affair, a theme ties all elements of your party together, from decor and invitations to food and attire.
Send Invitations:
Digital or paper, invitations set the tone for your event. Personalize your invites to reflect the theme and mood of the party. Use creative wording and include essential details like date, time, location, dress code, and RSVP instructions. Platforms like Evite or Canva make it easy to design and send eye-catching digital invitations.
Delightful Decor:
Transform your home into a festive wonderland with carefully chosen decorations. Decor should resonate with your theme and create a welcoming atmosphere. Think about table centerpieces, banners, balloons, and lighting. Don't forget the small details, like themed napkins, coasters, and even scented candles to enhance the ambiance.
Culinary Creations:
Food and drinks are central to any memorable party. Consider the size of your guest list when planning the menu. Opt for a mix of appetizers, finger foods, and main courses that cater to various dietary preferences. If you're short on time, consider catering or ordering from local restaurants. Don't forget to offer a variety of beverages, both alcoholic and non-alcoholic, to suit everyone's tastes.
Entertainment Extravaganza:
Keep your guests engaged and entertained with activities that align with your theme. Depending on the nature of your party, you might include games, karaoke, a DIY craft station, or a photo booth. Music is a must-have – create playlists that match the vibe, or consider hiring a local DJ to keep the dance floor hopping.
Comfort is Key:
Ensure your guests are comfortable throughout the party. Set up cozy seating areas, provide ample pillows and throws, and create designated spaces for socializing, eating, and dancing. If you have outdoor space, consider setting up a lounge area or stringing fairy lights for a magical touch.
Gratitude and Favors:
Show your appreciation to your guests for sharing the special occasion with you. Consider party favors that tie into your theme – it could be personalized mementos, succulents, or even homemade treats. A heartfelt thank-you note or a group photo shared after the event adds a personal touch that guests will treasure.
Hosting a party at home is an art that requires careful planning, creativity, and a sprinkle of personal flair. By following these top tips, you're well on your way to throwing a memorable gathering that your friends and family will be talking about for years to come. So, roll out the welcome mat and let the festivities begin!
[email protected]
[email protected]
2023-08-15 09:42:01
2023-08-15 09:42:46
Mastering the Art of Home Party Hosting: Top Tips for a Memorable Event