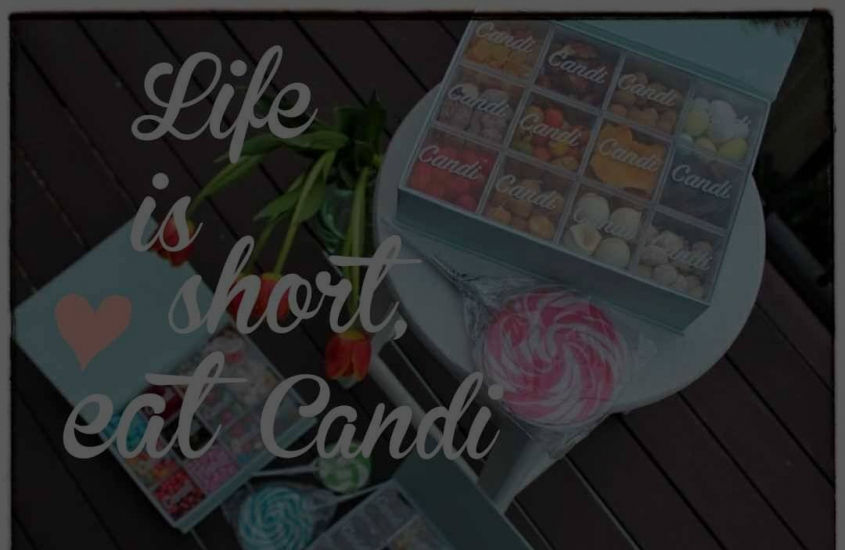 Hey Candi
You so fine
You so fine
You blow my mind
Hey Candi!
We couldn't be more chuffed to introduce t.h.e sweetest new addition to the My Alter Ego family…..Candi!
Inspired by all things sweet and good, we've launched 3 Candi edition boxes; each beautifully presented with 12 reusable sections filled with the type of yummy that gives you those delicious shivers up and down your spine. Here is the low down on our current Candi creations:
Sugar Mama is all about the sweets and the lollies. A straight up sugar hit that will make every other gift pale in comparison at the next party you're booked in for, or the upcoming anniversary. There is simply no better way to show the sweet love of your life how much you adore them than with the incredibly beautiful-to-look-at and even-better-to-eat Sugar Mama.
The Choc Blocker won't be leaving anyone unsatisfied after they wrap their lips around the tasty awesomeness in this big boy! We selected 12 of the finest chocolates we could find, placed them oh-so-delicately into the Choc Blocker box and sealed them with love. No matter how much of a chocolate fiend you are, The Choc Blocker has got you covered!
The Nut Nibbler tongue twister….how many nuts can a nut nibbler nibble!?! As many as they like with our Nut Nibbler box! To balance the palate of any nut nibbler, we've teamed up a joygasmic mixture of dried fruits with our nuts to deliver savoury and sweet all in one. Throw in some wine and cheese, and you my friend, have a picnic in a box right there.
These babies are available for delivery Australia wide…which just reminded us of something…Babies! Watch the Candi space on our website because in just a few short weeks we'll be revealing "It's a Boy" and "It's a Girl" colour themed boxes. If you have a big reveal planned for the bun in the oven, then get in contact with us now as the Candi Baby box comes with the option of a gender reveal spin to wow your friends and family and have your Instagram account going wild!
If no babies are planned, we still have your back. Think Halloween, Christmas, Valentine's Day and Easter – but don't worry about what you need to gift because we will be releasing speciality Candi boxes for each of these big days on your calendar. The Candi family is your go-to for an outside of the box gift that is so boxalicious we can hardly contain ourselves!
xoxoXo
My Alter Ego Team
Emmanuel Diacos
Emmanuel Diacos
2018-07-02 06:17:08
2022-02-14 19:38:04
Candi Boxes - The Delicious Treat