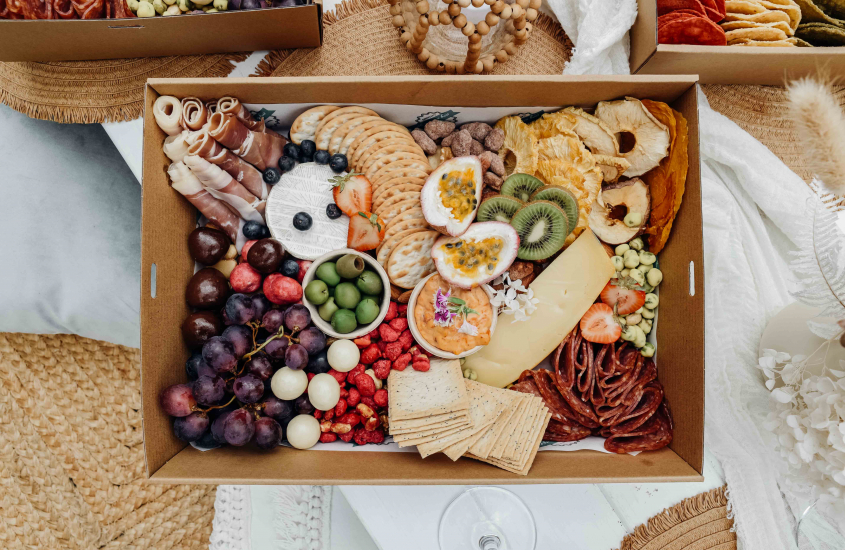 Cheese and cured meats are a match made in culinary heaven. Whether you're an adventurous foodie or a casual connoisseur, the combination of these two gastronomic delights is sure to tantalize your taste buds and in this blog, we will embark on a journey to discover the rich and diverse flavours of cheese and explore the art of pairing it with perfectly cured meats. So, grab a cheese board and get ready to indulge in a symphony of flavours!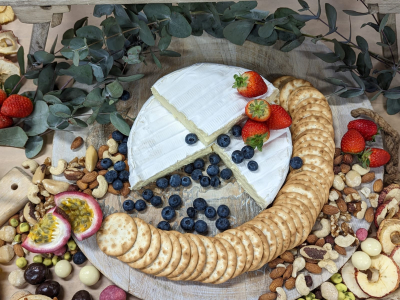 The World of Cheese
Cheese is one of the most beloved and versatile foods on the planet. With a myriad of flavours, textures, and aromas, cheese offers endless possibilities for culinary exploration like soft and creamy Brie or a tangy and crumbly feta, each type of cheese has its own distinct character.
Some popular varieties include Cheddar, Gouda, Camembert, Roquefort, Parmesan, and many more. Each type of cheese undergoes a unique process of fermentation and aging, resulting in a delightful range of flavours. Whether you prefer mild and delicate or bold and pungent, there's a cheese out there for every palate.
The Art of Curing Meats
Cured meats, on the other hand, add a savoury and salty dimension to any culinary experience. Curing is an age-old method of preserving meats by removing moisture and adding flavours through the use of salt, spices, and time. This process results in meats that are rich, intense, and bursting with umami.
Some popular cured meats include prosciutto, salami, chorizo, pancetta, and bresaola. Each type boasts its own unique taste profile, ranging from smoky and robust to delicate and nuanced. The craft of curing meats requires skill and patience, as it takes time to achieve the perfect balance of flavours.
The Perfect Pairing
When it comes to pairing cheese and cured meats, the possibilities are endless. The key is to create harmonious combinations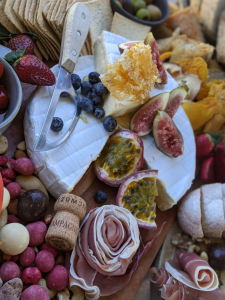 that complement and enhance each other's flavours. Here are some classic pairings to inspire your next cheese and cured meat platter:
Brie and Prosciutto: The creamy and buttery notes of Brie beautifully contrast with the delicate saltiness of thinly sliced prosciutto. This combination is a match made in heaven.
Blue Cheese and Salami: The sharp and tangy flavours of blue cheese pair wonderfully with the rich and savoury taste of salami. The contrasting textures create a delightful mouthfeel.
Goat Cheese and Chorizo: The earthy and slightly acidic flavours of goat cheese balance perfectly with the smoky and spicy notes of chorizo. This pairing offers a delightful explosion of flavours.
Gouda and Pancetta: The nutty and caramelized taste of Gouda complements the crispy and salty qualities of pancetta. This pairing is a crowd-pleaser.
Experimenting with different combinations is part of the fun. Consider the intensity of flavours, textures, and even the regional origins of both the cheese and cured meats to create a well-rounded and balanced platter.
Cheese and cured meats are a dynamic duo that can elevate any dining experience. The interplay between various flavours, textures, and aromas creates a sensory adventure for your palate. From the creamy goodness of Brie to the smoky allure of prosciutto, there is something for everyone to enjoy.
So, the next time you're planning a gathering or simply want to treat yourself, be sure to indulge in the delightful combination of cheese and cured meats. Your taste buds will thank you for the unforgettable experience of exploring the mouth watering world of flavours that awaits.
We regard ourselves as one of the premier caterers is Brisbane specialising in cheese and charcuterie boards. Check out our products here:
[email protected]
[email protected]
2023-07-06 08:02:27
2023-07-06 12:32:04
Exploring the Delicious World of Cheese and Cured Meats