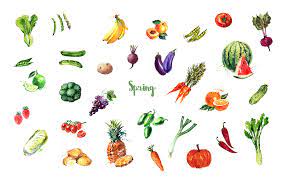 As the last vestiges of winter fade away, the Australian landscape begins to transform with the promise of new life and colour. Spring is a time of renewal, and the world of fruits and vegetables is no exception. We always strive to use the best fruit and vegetables possible and over the years have developed a fond appreciation  and bond with another local business Big Michael wholesale fruit and vege. They have always provided us with the best produce and looking forward to Spring, we thought it would be a great opportunity to sit down with owner/ operator Peter and ask him to present us with a guide to the best produce that will grace our tables in the upcoming Spring season.
1. Strawberries: Bursting with Sweetness
When you think of spring, strawberries immediately come to mind. These vibrant red gems herald the season with their delightful sweetness and juiciness. Australian strawberries are renowned for their exceptional taste, and they're a versatile addition to both sweet and savoury dishes. Whether enjoyed on their own, atop a luscious pavlova, or mixed into a fresh salad, strawberries are a quintessential springtime treat.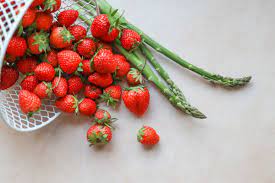 2. Asparagus: A Nutrient-Packed Delicacy
Asparagus makes a triumphant return in spring, offering a burst of verdant colour and a delightful crunch. Rich in vitamins and minerals, this slender vegetable is not only delicious but also incredibly nutritious. From elegant asparagus risottos to simple grilled spears, the possibilities are endless. As a wholesaler, we're excited to supply you with the freshest asparagus to elevate your spring menus.
Try this surprising salad that incorporates the sweetness of strawberries and the sharpness of asparagus!
https://eatingrichly.com/balsamic-strawberry-asparagus-recipe/
3. Mangoes: A Tropical Affair
While not traditionally associated with spring, the arrival of Australian mangoes marks the beginning of warmer days and sunnier skies. These succulent, golden fruits bring a taste of the tropics to your table, and their fragrant aroma is irresistible. Whether enjoyed as a refreshing snack or incorporated into salsas and chutneys, mangoes add a touch of exotic flair to your springtime culinary creations.
4. Peas: Nature's Green Gems
Spring peas are like little bursts of joy encapsulated in a delicate pod. These emerald pearls are a true springtime treasure, offering a sweet and crisp texture that is hard to resist. From sugar snap peas to garden peas, there's a variety to suit every palate. Incorporate peas into stir-fries, pasta dishes, or salads to infuse your meals with a pop of vibrant green colour and a hint of natural sweetness.
5. Avocado: Creamy Indulgence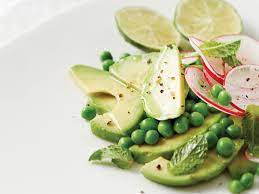 Avocado enthusiasts rejoice, for spring heralds the return of this creamy, nutrient-packed delight. Avocados bring a velvety richness to dishes, making them a staple ingredient for everything from smashed Avo toast to zesty guacamole. Packed with healthy fats and essential nutrients, avocados are an excellent addition to any springtime menu.
6. Radishes: Peppery and Refreshing
Radishes add a delightful crunch and a touch of peppery heat to spring salads and dishes. Their vibrant colours range from fiery red to elegant white and even vibrant purple. Not only do they provide a burst of flavour, but radishes also bring a pop of visual appeal to your culinary creations. Thinly sliced radishes can be used to garnish dishes, while larger ones can be roasted or pickled for added versatility.
Level up your Avo on toast with this awesome recipe that utilises Peas, Avocado and Radish for the most Springtime toast you've ever had!
https://www.seriouseats.com/avocado-toast-radish-pea-herb
7. Pineapple: Tropical Sweetness
Much like mangoes, pineapple transports us to sun-soaked beaches and balmy breezes. The arrival of this tropical fruit signals a time of outdoor gatherings and refreshing treats. Serve pineapple rings on the grill for a caramelised touch, blend them into refreshing smoothies, or incorporate them into savoury dishes for a delightful twist.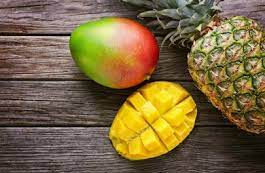 As a dedicated wholesale fruit distributor, we are committed to bringing you the finest and freshest produce that spring has to offer. From the sweetness of strawberries to the vibrancy of asparagus and the exotic allure of mangoes, our selection is designed to inspire your culinary creativity during this rejuvenating season. Embrace the bounty of spring and elevate your menus with these delectable fruits and vegetables that promise to tantalise your taste buds and celebrate the joys of the season.
[email protected]
[email protected]
2023-08-14 11:13:08
2023-08-14 11:22:17
Embrace the Vibrant Bounty of Spring: A Wholesaler's Guide to the Best Fruits and Vegetables